Sun, sea, Zandvoort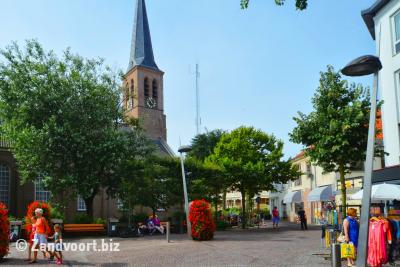 Zandvoort is the seaside resort of the Netherlands. It has a spread-out sand beach of nine kilometres long and 100 meters wide in average. So there is space to sun bath and for relaxation.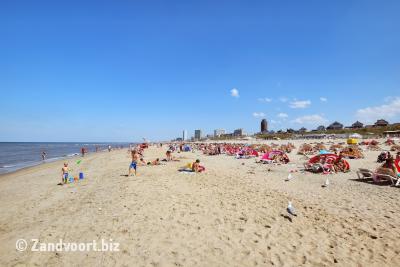 There are other possibilities for lovely recreation as well. Not only does the wide and clean beach invite you for a visit, but the beautiful spread-out dunes do it too. Zandvoort lays between two big rough dune areas, where visitors can enjoy the primal dune areas of Holland. Both areas are prohibited with nice hardened and unhardened paths. They are Amsterdam's water line dunes south of Zandvoort and the National Park Zuid-Kennemerland next to the north-side of Zandvoort.
Beaches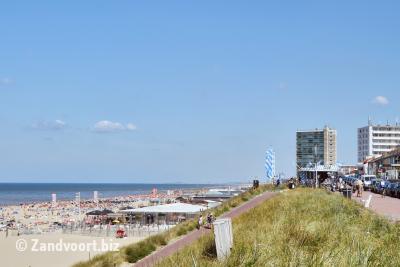 The coast is super popular, Zandvoort is one of the best known coast places of the Netherlands and this is not without a reason. About 4 million tourists yearly visit Zandvoort. They often come to enjoy the beach, the sea and the dunes. Zandvoort nearly has 40 beach bars each with its own atmosphere. There are plenty of restaurants, showers and toilets available. Zandvoort is an excellent place for surfing, kite flying and horse riding. The beach is easily accessible for disabled persons. Special wheelchairs are for rent at pavilion 5, 20 and 26. Whether you like relaxation in a beauty centre or if you are looking for action with for example sailing or surfing, Zandvoort has it.
Village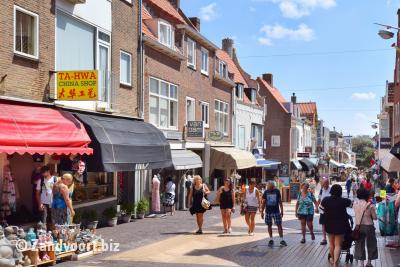 Zandvoort is known for its beautiful beach and for Circuit Park Zandvoort. But Zandvoort aan Zee offers more than just sun, beach and sea. Zandvoort used to be a small village that lived from the fishing and some agriculture. Zandvoort's centre is still worth a visit. You can still wander through the little picturesque bended streets. It is possible to go shopping and to go out in one of the 55 restaurants for example.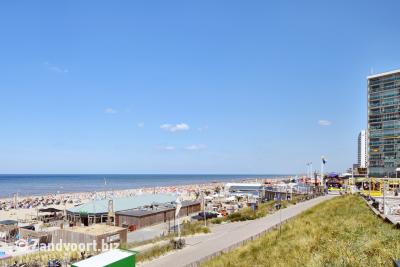 Watching sunset from one of the beach pavilions along the coast is, of course, something extremely worth doing. The many beach pavilions, nice shops in the centre, cosy restaurants, a vibrant nightlife, Circuit Park Zantvoort and National Park Zuid-Kennemerland are just some examples of the wide range of possibilities Zandvoort has to offer you.
Sightseeing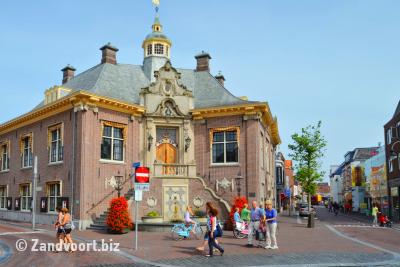 Besides beach lovers who like to enjoy the sun, the beach pavilions and the night live, Zandvoort attracts a lot of motorcycle fans too. In the dune area lays the racing circuit, where the formula 3000 races yearly take place. Circuit Park Zandvoort is located in the dunes and is known for its fast, sharp loops. At certain days it is possible to test your capability of driving on the circuit.
The Circus Zandvoort stations an amusement hall, a cinema and a theatre. Furthermore there are lots of attractions, in which mainly children will have a good time. The Museum of Zandvoort is worth a visit as well. It offers you an image of what the village used to look like.
Surroundings
Zandvoort is located in nature area de Kennemerduinen. The National Park Kennemerduinen belongs, with its various flora and fauna, to one of the most beautiful nature areas of Holland. It is a unique nature area with dusty dunes, dunes within, dune lakes, immemorial dune oak forests and in landscape style placed park forests. In the national park are the best developed and most spread-out dune forests of Holland. Throughout the district are a lot of walking and cycling paths that lead to the many touristic attractions in the area.
South of Zandvoort lays the oldest water winning district of Amsterdam. An area with 3400 ha of nature, tranquillity and space. Water, wind and sea are the elements that formed the landscape together with activities of plants, animals and humans. The varying landscape of the Amsterdam waterline dunes makes a beautiful flora and fauna. The nature are has a unique collection of plants and animals. Over a thousand different mushrooms and lots of plant species that remain unseen in nearly everywhere in the Netherlands grow here. A lot of species live here, such as deer, foxes, birds and rabbits. Furthermore, the biggest group of dam deer of Holland live in the waterline dunes. The visitor is able to look at them closely, it is possible to wander through almost the entire waterline dunes of Amsterdam, out of the paths as well!
Visit the pleasant seaside resorts Wijk aan Zee, Noordwijk or the historic Amsterdam with many attractions.
Discover Kennemerland through one of the many beautiful cycling, hiking, horse riding and skating trips.
Breath of fresh air during a long beach walk, the way to completely lose the tension of everyday life.