Bowling Zandvoort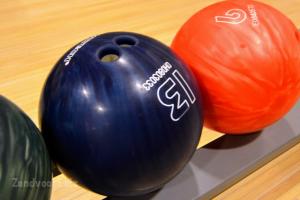 Take on the challenge in Zandvoort and discover who can knock down the most pins! Immerse yourself in the thrilling world of spares and strikes while you relax in the company of friends and/or family. The Bowling alley is fun for all ages.
Whether you're looking to brighten up a rainy holiday or just want guaranteed fun, the Bowling alley is the place to be. Let the balls roll and enjoy a game that's full of entertainment and healthy competition!
Accessible to everyone
Even if you're not staying at Zandvoort Holiday Park, you can use this bowling alley. Everyone is welcome to rent a bowling lane.
Furthermore Bowling Zandvoort is near the following sights: Baluba Indoor Playground (±40 m), Aqua Mundo Zandvoort (±50 m), Jump Town (±50 m), Miniature Golf Zandvoort (±100 m) & Zandvoorts museum (±950 m).
For information:
Vondellaan 60, Zandvoort
web.
More information